About the Music Ministry
The music for worship at The Lutheran Church of the Ascension is carefully selected each week to move people to rejoice, to repent, to feel sorrow, to reflect, and much more. Our hymnody for each service primarily comes from the Lutheran Service Book, and organ music ranges from the early Baroque Era to modern music. The choir is extremely talented and capable of rendering anthems from various genres, mostly Classical but sometimes Gospel and others.
Two great attributes of The Lutheran Church of the Ascension are the reverberant acoustic paired with the beautiful aesthetic qualities of the sanctuary. The acoustic makes the space wonderful for singing, speaking, and playing other music. The space also has a very worshipful presence upon entering.
There are multiple goals of the music ministry. We strive to make church worshipful, yet exciting so that people yearn to come to church. Ultimately, we hope to create an environment that welcomes people to feel comfortable experiencing and expressing emotions and acts of adoration and praise–to worship the One who has given us both life and the gift of music.
In early 2017, an anthem was commissioned in celebration of the 500th anniversary of the Reformation. The music for 'Voices Raised to You We Offer' was composed by Willis Bodine for Choir S.A.T.B. with flute, trombone, and organ, and text is by Herman G. Sturmpfle, Jr. Click here to listen to the anthem as it was recorded prior to worship in January 2017.
About the Choir
We are blessed that the choir currently has a talented and fun ensemble of singers. Every member brings something to the rehearsal, whether it is a story about a musical experience or a joke to brighten everybody's morning. Each member is appreciated for the gifts he or she brings.
We currently rehearse at 8:45 am Sunday mornings before the 10:00 am service. We go over several anthems during that time and also service music because the choir serves as a guide to the congregation for unfamiliar music. We are always looking to add singers to our group, so if you are interested in joining, please e-mail Pastor Miller. Please come join us!
About the Organ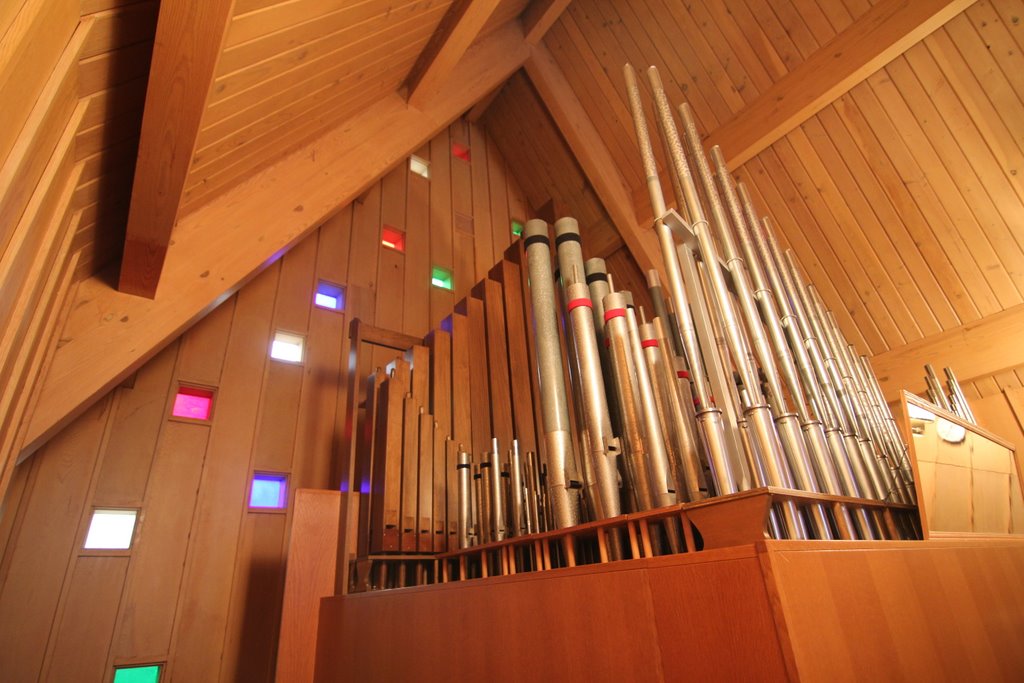 Holtkamp Organ Company – Opus# 1715
Year 1958
Great
8' Gedackt
4' Octave
Mixture
8' Regal
Positiv to Great
Positiv
8' Dulciane
4' Rohr-Flote
2' Octave
8' Regal
Pedal
16' Bordun
8' Bordun
4' Bordun
16' Regal
8' Regal
4' Regal
Great to Pedal
Positiv to Pedal
10 ranks of pipes
2 manuals – 56 notes each – both unenclosed
32 note pedal board