We're glad you've found us online. It's no accident. Christ Jesus has brought us together. Here's why.
First off, Jesus wants to be with you in a real way that you can experience physically. He is the Word made flesh that dwells among us. And He is here in His Word and Sacrament according to that flesh to hear and see and touch and taste and smell.
Secondly, Jesus wants to be so close to you because He wants to bless you. He wants you to receive the benefits of His death and resurrection for you. He wants to forgive you. He wants to enliven you with His Spirit to life everlasting. And He wants to keep you safe from all sin and death and hell. This very Gospel is applied to you through His presence in Word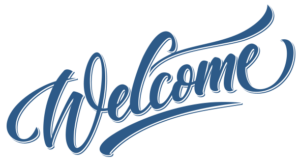 and Sacrament.
Thirdly, Jesus wants you to experience not only His presence and His Gospel, but also His joy. Through His life, death, and resurrection, He had great joy because He knew He was doing it all for you. Now, He invites you to share in His same mission of mercy and love for others. By embodying Him, whom you receive in Word and Sacrament, you can know His divine joy as He gives you a new daily purpose in life.
So, Christ Jesus our Lord has brought us together to be around Himself, to receive His benefits, and to know joy from above. This defines our life together at Lutheran Church of the Ascension. We're praying for you, that you would encounter Christ and His Gospel with us and to share in our one-of-a-kind joy.
In nomine Jesu,
Rev. David V. Miller
Pastor, Lutheran Church of the Ascension, Atlanta